Hotel Introduction
HIGHNESS HOTEL is located at the border of Linkou New Township and Gueishan. From the very beginning, the Hotel targets the customers for business and leisure purposes. With the advantage of convenient transportation system, HIGHNESS HOTEL also offers the luxury guest rooms, hospitable services as well as the completely furnished business facilities. Today, HIGHNESS HOTEL has become the first choice for the local and international businessmen
Tel:03-3275888
Hotel Address:28.WEN-HUA 2RD.KUESHAN.TAOYUAN.R.O.C
Room Introduction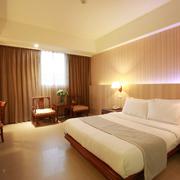 HIGHNESS HOTEL owns 200 comfortable guest rooms with simple and graceful designs that bring a relaxing space to our customers to get away from the city hustle. The restaurants on the 1st and 2nd floors provide the customers with the fine Chinese and Western Cuisines. The Hotel is also equipped with the large Banquet Hall and Meeting Room to meet the diverse needs of our customers for business and leisure purposes.
Leisure Facilities
The HIGHNESS Club offers free fitness equipment for you to enjoy the exercise and to release the pressure.
Restaurants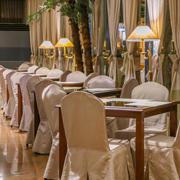 HIGHNESS Chinese Restaurant is famous for the Cantonese Cuisine and fresh seafood as well as Cantonese dim sum, etc. The plentiful dishes and handmade dim sum shall guarantee your visit worthwhile.
Directions

From the South: Take National Chung Shan Freeway, get off at Linkou Exit and turn right on Wen Hua 2nd Road. From the North: Take National Chung Shan Freeway, get off at Linkou 2nd Exit and turn left for about 1 minute drive. Address: No. 28, Wen Hua 2nd Rd., Gueishan Township, Taoyuan County